$650.00 Raised For Friends Of Tamarancho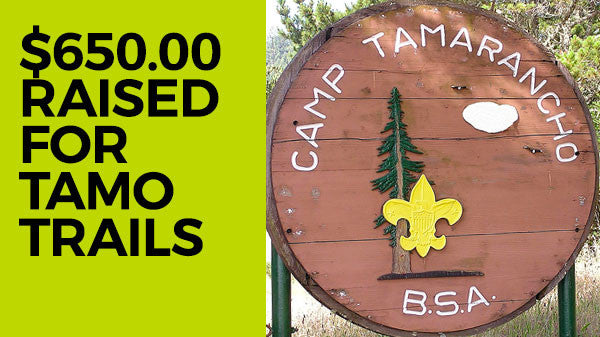 Thank you to the 50 or so folks who demoed Ibis bikes at the shop last week for helping to raised over $650.00 for Friends of Tamarancho to help maintain and complete trails up at Camp Tamarancho! 
We typically ask for a small suggested donation at our demo events and rotate around different organizations to donate the funds to, such as the high school mountain bike teams we support or Friends of Tamarancho, and we really appreciate people's generous participation in that when we have the demos!
By the way look for our next Demo Event coming up July 8-9 which will be our second this year with our great friends at Ibis Cycles!