Sunshine's Fall Demo Days Raised $1,100 For Access4Bikes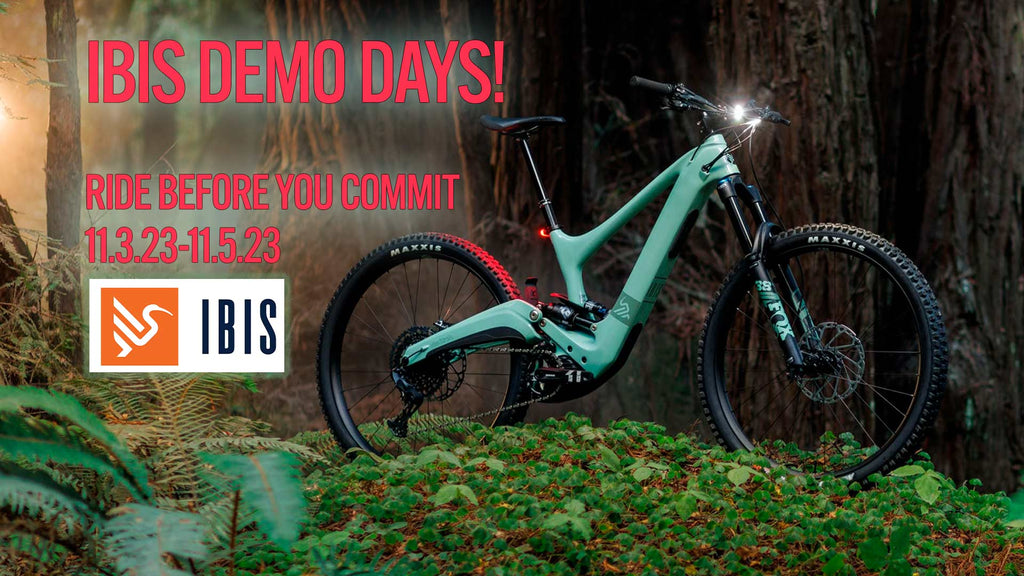 This event is now over, more events in the Spring.
We are excited by the success of this latest demo event, raising over $1,100 for Accee4Bikes and setting up over 50 people on epic rides!
Feel free to check out our everyday Demo Fleet. 
Test ride the hottest bikes on the planet and support local trail maintenance.
It's time for another fabulous Demo Event at Sunshine Bicycle Center! We will be offering 6 hour rides on Friday, November 3rd to Sunday November 5th, 10 am-4 pm with all donations will go to support Access4Bikes, a fabulous organization that helps maintain and build mountain bike trails in Marin County, Ca. 
We will have many Ibis, Trek and Orbea bicycles for you to check out and ride on our premier trails for a day.
For $20 you can ride an Ibis Ripley Carbon V4S, Ibis Ripmo Carbon V2S, Ibis HD6, or an Ibis Exie
For $40 you can check out premier eMTB's like the Ibis Oso, Trek Fuel EXe, and Orbea Rise
RESERVE YOURS NOW!
Mountain Bike
Ibis Ripley Carbon V4S - A fast, snappy shorter-travel 29er

Ibis Exie

 - Offers a stunning combination of pedaling efficiency and downhill performance.

Ibis HD6 - Features increased travel, a completely redesigned suspension layout, and mixed wheels.
E-Mountain Bikes
Ibis Oso

  - Built from the ground up to deliver a new level of smooth, fast and durable performance.

Orbea Rise

 - Simply the most natural feeling ebike on the market
How It Works
Call or stop in now to make a reservation:
Bring $20-$40 cash, all proceeds donated to Access4Bikes Foundation.
Bring a major credit card for bike deposit (no debit cards, sorry).
Bring your I.D.
Bring helmet and riding gear.
Demo rides are 6 hours, 10am-4pm.
Under 18 must be accompanied by parent or guardian.
Please arrive 15 minutes in advance to complete safety and liability waiver.