New Sunshine Kit Version 2.0!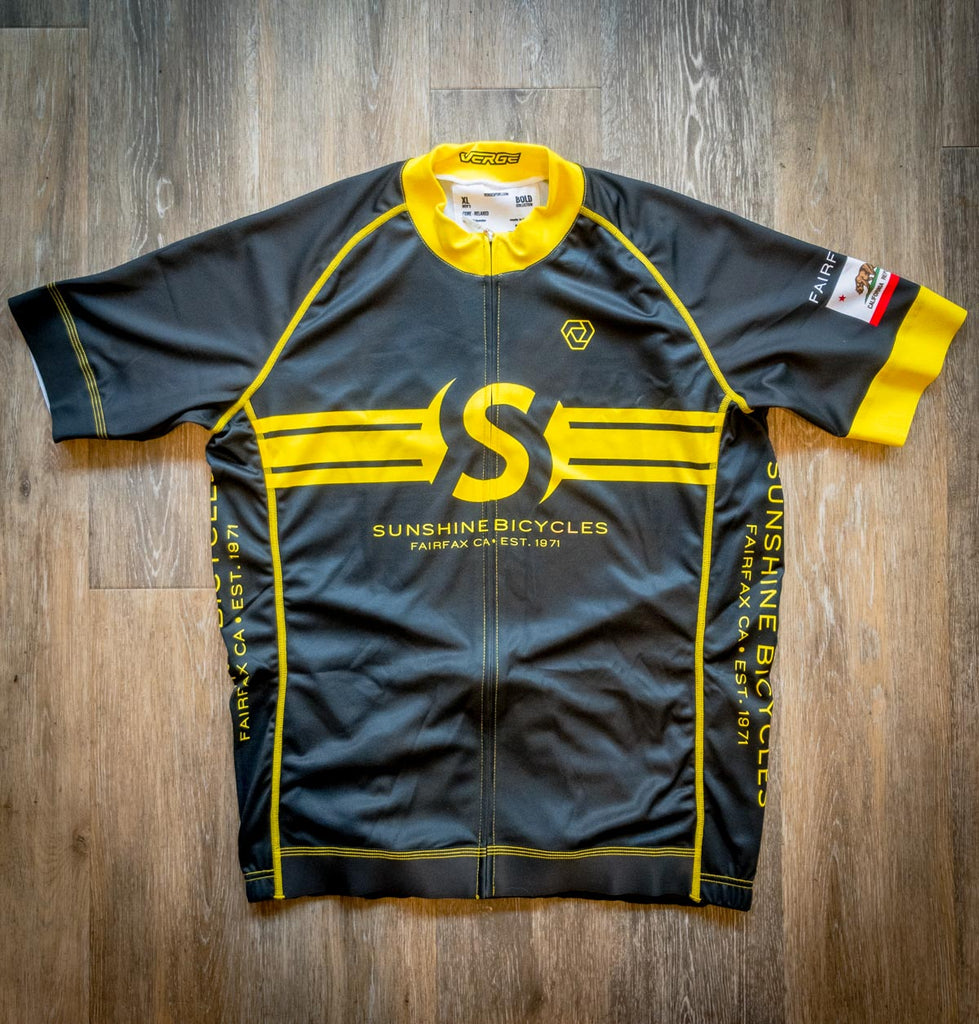 We just received our second shipment of newly designed Sunshine kits for mountain and road!
Featuring our 'Racing S" logo in bold high-vis yellow on a deep black background. Clean, fresh, simple with one-sided cuff flairs plus "Fairfax" and California flags.
This second version includes an added yellow piping both on the jersey and short - boom!
Hand made by Verge Sport in Poland, these comfortable and good looking kits include a men's jersey and bib shorts.
Come check these sharp kits out!
Below is the original version without yellow piping just for reference! :)