Sunshine Welcomes Orbea Bikes!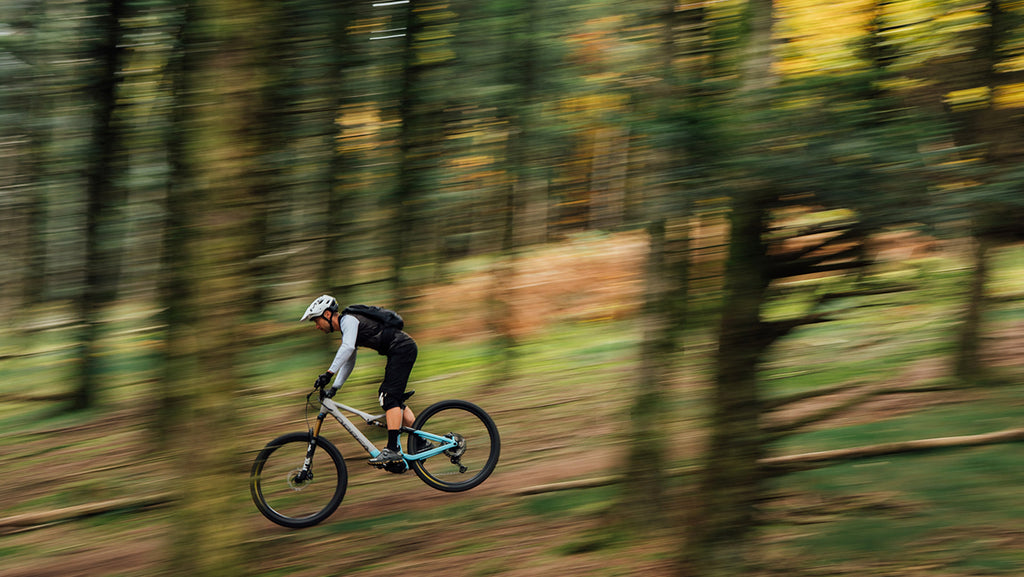 You've seen Orbea bikes around Marin in greater numbers over the years. We're proud to announce that Sunshine is the planet's newest authorized Orbea dealer!
First it was road bikes, then mountain bikes - and now eMTBs. With their burgeoning reputation as a world leader in bike tech and design, we recently partnered with this legendary Spanish bicycle manufacturer to become part of our quality brand lineup.
---
Orbea: What's behind the name and reputation?
You might be surprised to find out that Orbea has an almost-100 year history of creating well-crafted bicycles for racing & road riding and mountain biking.
Even though the company started out as a gun manufacturer in the 1840's, Orbea changed gears in 1930 and began their journey as one of Europe's most successful and long running bicycle companies.
After WW1, the company witnessed a decline in the demand for guns as peacetime weapon restrictions hit Europe. In response, Orbea utilized their expertise in manufacturing steel tubing in multiple types of markets which eventually morphed into manufacturing bicycles.
Today's Orbea is now a cooperatively run business that is ever-changing and updating itself with current bicycle technology including eBikes. They still hand-build all bicycles at their factory in Mallabia, Spain.
---
Orbea Rise: Lightweight eMTB
Currently Orbea's most popular line, Rise is a lightweight eMTB featuring an exclusively modified Shimano EP8 motor with an exclusive Orbea-designed software system ("RS") that lets you decide how and when pedal assist engages in a more nuanced way than the standard EP8 motor or other offerings in eMTB drive systems.
RS lets you choose how much (or how little) of a traditional 'analog' ride you want, and at what level. "Rider Synergy" gives the Rise the ability to feel more like a regular, self-propelled MTB in more riding scenarios, exactly to the degree you wish. In other words it helps tame that feeling of the motor 'taking over' by letting you select drive attributes in a more granular manner.
(Side note - it's pretty amazing that Shimano worked with Orbea to develop the RS system - not something you see bike makers getting the big component maker to do every day, is it?)
At 140/150mm travel depending on model, Rise is great for big or small rides. It's also one of the lightest carbon frame eMTBs in its class.
Learn more about Orbea Rise >>
---
Orbea Wild: Long Travel eMTB
Orbea's full sized eMTB is long travel, ready for big adventure rides and burly trails. This bike's geometry fits both new riders and more experienced road warriors with comfort and stability, as the alloy frame is both sturdy and capable and won't hold you back from flowing over any terrain.
The Wild has many upgrade options and also has the ability to attach a second battery to cover long hauls and big adventures.
Learn more about Orbea Wild FS >>
---
Orbea Occam LT: Enduro MTB
Occam LT is hugely capable but more versatile than a full-on enduro bike, with efficient pedaling for all-day rides.
Extremely adaptable, Occam LT is designed to work well with 140mm or 150mm front and rear travel and the progressive rear suspension works well with either an air or a coil shock.
Occam's alloy frame has balanced geometry and is fast and fun on many types of trails.
It has fully internal cable routing, using silicone plugs at the frame entry and exit points and clever conduits linking the front and rear triangle so your cables are fully protected.
Key features included a slacker head angle for greater stability, lower bottom bracket for confident cornering, longer reach for maintaining balance and a relatively steep seat angle.
Learn more about Orbea Occam >>
---
Orbea Rallon: Enduro To The Max
The Rallon is an aggressive enduro bike that's longer and slacker than most bikes and is flexible, with the option for 29' or 27.5" tires.
Developed by Orbea's EWS team, this long-travel fearless machine is up for hitting the biggest gaps in the park, smashing berms, and scorning braking bumps. Key features include low standover, giving you more control and more choice on frame sizing, and increased reach which helps to increase stability when descending at speed.
Orbea describes the look this way: "Rallon looks different because of engineering techniques that creates pleasing forms and elegant lines, which are as important as kinematics in the development of a top level machine. The functional look is appealing, but make no mistake, Rallon is a proven performer."
Learn more about Orbea Rallon >>
---
Orbea Alma: Cross Country Hardtail
Alma is Orbea's vision of a cross-country hardtail. Recently redesigned from an earlier alloy frame to World Cup-level OMX carbon that is lighter and more technically capable. OMX high modulus carbon fiber is the pinnacle of carbon bicycle manufacturing.
Unlike trail geometry that sacrifices precision for endurance, Alma's geometry is precise and intuitive for maximum power transfer. The seat stays of the new Alma are thinner, the cross-sections and diameters reduced to provide graceful support for the seat tube and nothing more.
This hardtail is designed to offer efficiency yet smooth interaction with the terrain. Not only does it provide a comfortable ride, the resistance to flex in the bottom of the frame translates directly to more watts to the wheel and a sensation that power transfer is instantaneous. Light with superior stiffness and vibration absorption.
Learn more about Orbea Alma >>
---
We are happy and proud to offer you Orbea Bikes at Sunshine Bicycle Center - the planet's newest authorized Orbea dealer!